Saliba's Extended Care Pharmacy would like to highlight our customer-facing and marketing team members. At Saliba's, we are committed to providing world class service, and we believe hiring great people who are passionate about long-term care pharmacy is one way we can ensure that we are providing the highest quality care.
Let us introduce Morgan Keener, a nurse account manager based in Phoenix.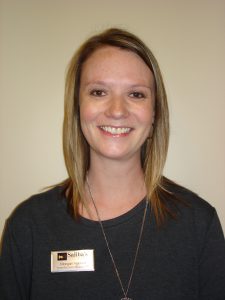 ABOUT MORGAN KEENER:
Morgan has more than 12 years of experience in long-term care.
In her role at Saliba's, Morgan works with our communities to provide quality customer service and ensure an excellent resident experience. She is noted for her attention to detail when providing medication audits and consistently educates and collaborates with our communities to offer the highest level of service to the caregiver and the resident. In addition, Morgan is adept at identifying and resolving issues, working together as a team with the communities she serves.
A graduate of North Central State College in Mansfield, Ohio, she is a licensed practical nurse. While in college, Morgan worked as a CNA/Caregiver in both the skilled nursing and assisted living environments.
Her prior experience includes serving as a resident care coordinator, assisted living and memory care coordinator and a health and wellness director in long-term care facilities Brookdale Senior Living and Sunrise Senior Living.
If you would like to learn more about Morgan, Saliba's or the services we offer, please feel free to contact our pharmacy for additional information.