Saliba's Extended Care Pharmacy would like to highlight our customer-facing/marketing team members each month. At Saliba's, we are committed to providing World Class Service and the way to do that is to hire great people who enjoy what they are doing.
This month, we would like to focus the spotlight on Jennifer Slusser, our Nurse Account Manager based in our pharmacy in Oro Valley.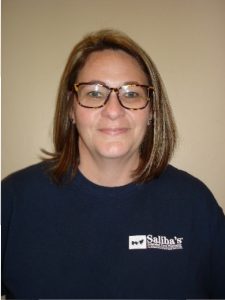 ABOUT JENNIFER SLUSSER:
Jennifer is a veteran of building customer relationships and brings 15 years of nursing skills/customer experience to Saliba's Extended Care Pharmacy. She is a Licensed Practical Nurse and has been with Saliba's for almost a year.  Prior to joining Saliba's, Jennifer was most recently on the Northwestern Community Services Board where she worked directly with local pharmacies and pharmaceutical companies to ensure the most cost-effective approach for each individual client.  She has held positions with Corizon, Mirasol and has experience working in corrections departments.
Jennifer is passionate about partnering with our communities to provide quality customer service and ensure an excellent patient/resident experience.  If you would like to learn more about Jennifer, Saliba's or the services we offer, please feel free to contact our pharmacy for additional information.