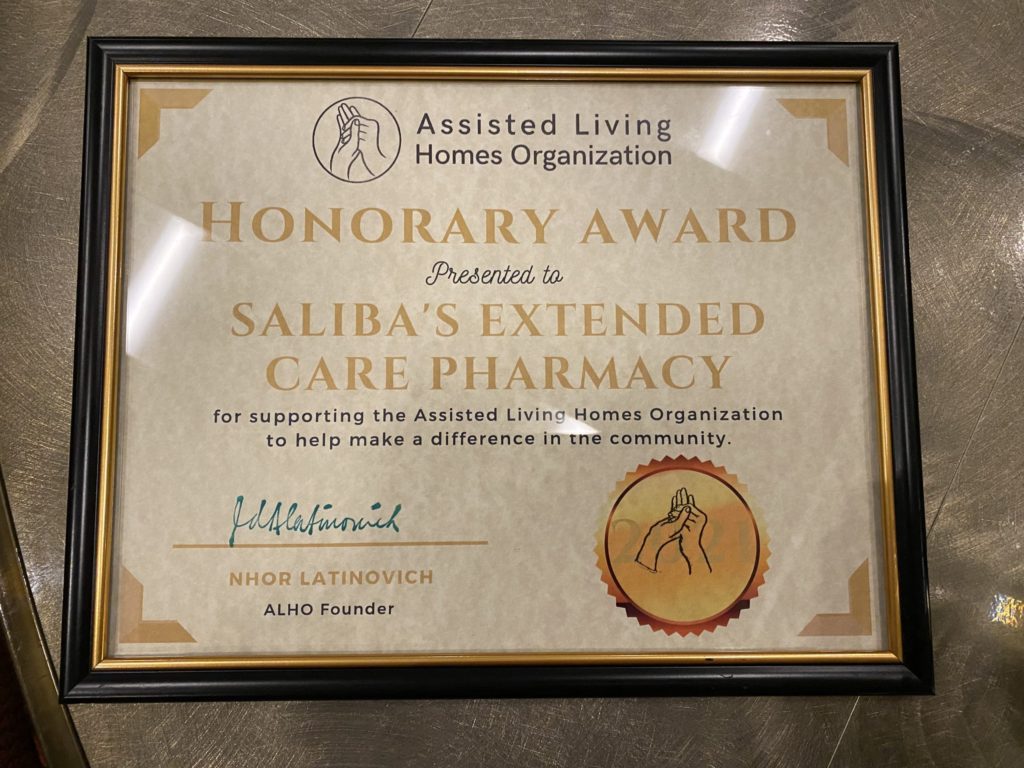 Saliba's Extended Care Pharmacy was recognized at ALHO (Assisted Living Homes Organization) Black Tie Masquerade Event on December 11, 2021. The event included dinner, dancing, door prizes, a fashion and comedy show and much more.
Saliba's has been a proud member of ALHO and has actively participated in ALHO events supporting the Assisted Living Homes here in Arizona.
The award was presented in recognition of Saliba's support to ALHO and helping to make a difference in the community. Desiree Negron, our customer liaison, was there to accept the award on behalf of Saliba's. Saliba's is proud to support this organization and recognize their valuable services to our local community.