Last month, Saliba's welcomed residents to its first COVID-19 vaccine clinics for assisted living communities at Shadow Mountain Memory Care, Bridge Water Assisted Living and At Home. Protecting seniors during the pandemic has been challenging but the vaccine is a step toward this vulnerable population assuming a normal life. Saliba's was honored to be able to participate in the COVID-19 vaccine program through Maricopa County.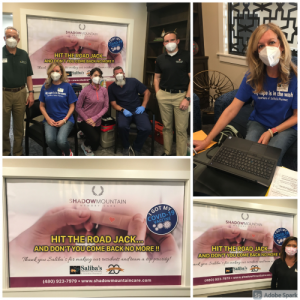 Here are links to  vaccine information relevant to Arizona residents:
Arizona COVID-19 Vaccine information
Maricopa County COVID-19 Vaccine Information
Pima County COVID-19 Vaccine Information
If you have additional questions, please contact the pharmacy.