At Saliba's we are committed to providing world class service and the way to do that is to hire great people who enjoy what they do. Therefore, Saliba's Extended Care Pharmacy would like to highlight our customer-facing and marketing team members.
This month, we would like to shine the spotlight on Trisha Sizemore, one of our Nurse Account Managers based in our Phoenix pharmacy.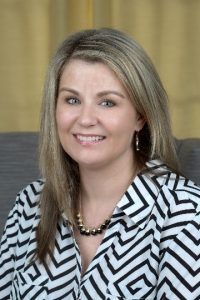 About Trisha Sizemore:
Trisha is a nurse account manager based out of the Phoenix location and is a Carlton Trail Regional College alumnus. A Licensed Practical Nurse, she has more than 10 years of experience caring for geriatric patients and for more than 5 years she has held leadership roles in assisted living communities.
Trisha is a patient advocate with a background in delivering compassionate and quality care in a variety of settings. Her vast knowledge of disease treatments and clinical experience allows her to effectively collaborate with our communities to provide world class service. She specializes in providing accurate medication audits, education and in-services to our communities. Trisha's compassionate nature allows her to connect well with others which results in excellent customer experiences.
Prior to joining Saliba's, Tricia worked for Avista Senior Living as a health services director and Montecito Senior Living as an assisted living coordinator, memory care program director and wellness nurse director.
If you would like to learn more about Trisha, Saliba's or the services we offer, please feel free to contact our pharmacy for additional information.