At Saliba's, we are committed to providing world class service, and we do so by hiring talented people who enjoy what they do. Each month, Saliba's Extended Care Pharmacy highlights our customer-facing and marketing team members. This month, the spotlight is on Desiree Negron, one of our customer liaisons based in our Phoenix pharmacy.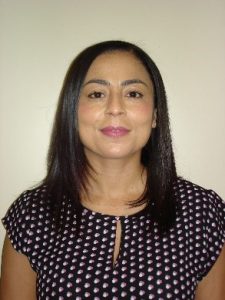 ABOUT DESIREE:
Desiree is a licensed pharmacy technician and has been a member of the Saliba's team for 10 years. In the pharmacy industry since 2005, she is a patient advocate who strives to build trust and long-term relationships with Saliba's customers and caregivers. Experienced in troubleshooting and solving customer service issues, she is recognized for her positive and proactive manner. Desiree partners with our caregivers and the pharmacy to develop efficient strategies that ensure quality and service exceed customer expectations.
If you would like to learn more about Desiree, Saliba's or the services we offer, please contact our pharmacy for additional information.